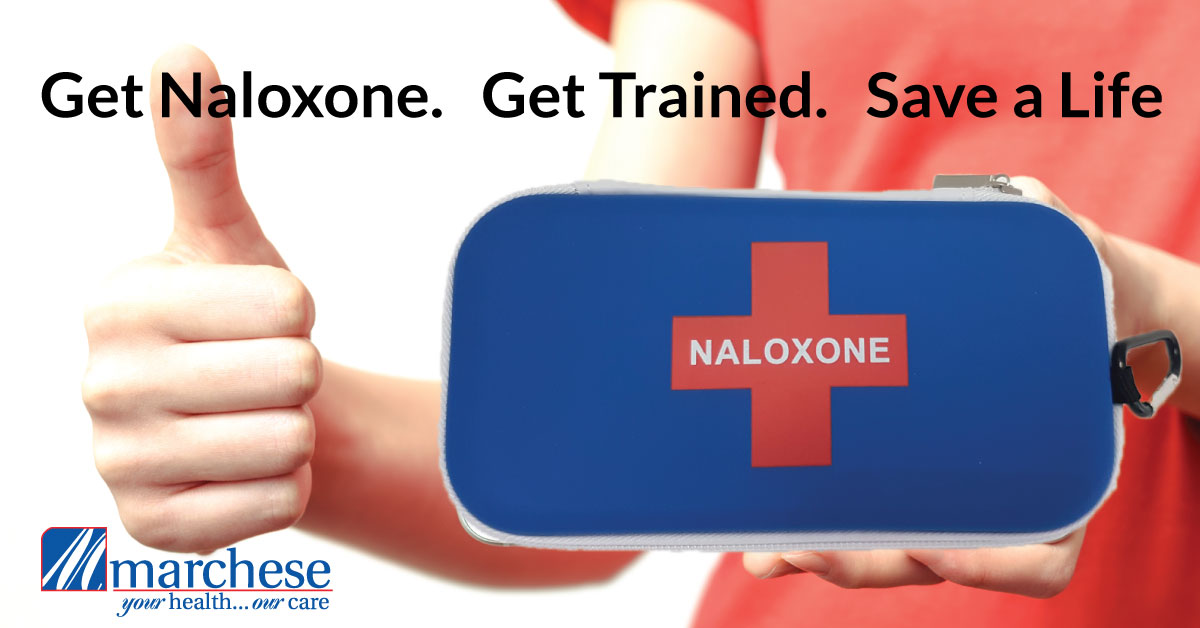 Naloxone Training for Organizations
Marchese Pharmacy can come to your organization and provide training on how to respond to an opioid overdose as well as using inhaled and injectable naloxone kits. Kits will be provided to each person attending the training.
What're the benefits of Naloxone Training?
Protect and Prepare your Staff

We train your staff with information about opioids and how to assess a potential overdose. Give your staff the confidence to know what to do if the situation arises. We provide training that outlines best practices in life-saving naloxone intervention while keeping the safety of the administrator in mind.

Prevent Overdose Deaths

Southern Ontario is still in the grips of an opioid epidemic, with no end in sight. Over 1200 died last year in Ontario due to an opioid overdose. Powerful, synthetic drugs, fentanyl and carfentanil continue to kill unsuspecting victims. Hamilton`s overdose rate is 78% higher than the provincial rate. Naloxone kits and training are one tool in our arsenal that is effective in reducing senseless overdose deaths.

Support Your Community

The opioid epidemic does not discriminate, with death tolls rising and victims of all ages, genders, economic statuses, mothers, grandfathers and children. Our community is in crisis, needing the support of the business community to act now to save lives.

Be a Business Leader

Be a business leader in the community, setting a positive example for other businesses inside and beyond your industry. This training shows you are connected and engaged with the needs of your community, as well as your staff and your customers.