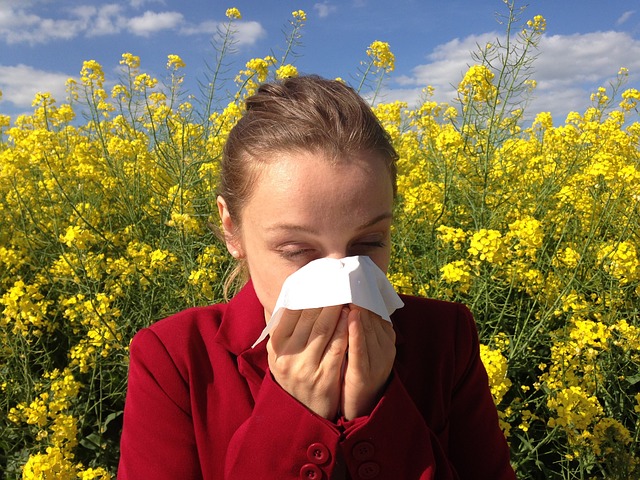 Allergies are No One's Favourite. Three Keys to End the Sneeze!
I think we can all agree that allergies suck, affecting your eyes, nose, palate… even your ears! However, you don't have to suffer. There are prescription and Over-The-Counter (OTC) products to help. Here are "three keys to end the sneeze":
Get an early start. You probably know you have seasonal allergies. It's amazing how many people wait until their symptoms are full-blown before they act! You can monitor pollen counts on sites like

The Weather Network

. Start taking your cornerstone therapy: a daily, long-acting, non-drowsy antihistamine a week or two before pollen counts are expected to rise. March 1 st is a good rule of thumb. If you receive allergy immunotherapy injections (or oral treatment), you will probably start in the winter months. Marchese Pharmacy compounds allergy serums for shipping to patients across Canada.
Avoid peak pollen periods (if you can). If COVID has taught us anything, it's that

getting outdoors is very beneficial

for our physical and mental health. If your allergy treatments are still not enough, avoiding the outdoors during peak periods and times of day could help. Once you get indoors, put your clothes in the laundry and have a shower to wash off all those pollens taking a free ride on you. Hitting your pillow without doing this is a recipe for a bad night's sleep.
Did you know most prescription benefits plans cover important tablets, nasal sprays, and eye drops that people need to manage their symptoms effectively. Why pay out-of-pocket when you have insurance coverage? Talk to your Marchese pharmacist to learn more.
While we are on the subject, do you ever have to "squeeze when you sneeze"? Accidental leaks can be caused by stress or urge urinary incontinence. If you are a mom, you probably know what we are talking about! Marchese Health Care has partnered with Wearever Canada to promote an exclusive line of breathable, comfortable, washable, and reusable leak-protection underwear. Just say No! to disposable paper or plastic liners or briefs that don't breathe and occupy our landfills for 500 years! Visit WeareverCanada.ca to order yours today!