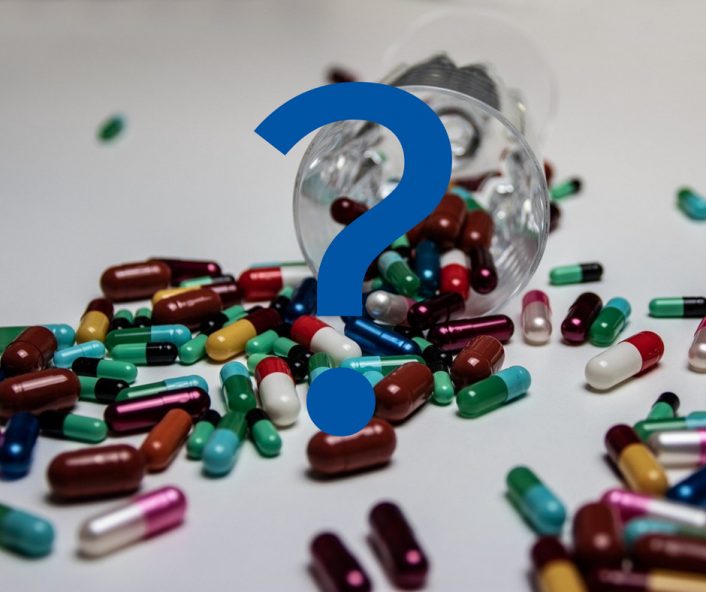 A Word on Ivermectin
Marchese Pharmacy observes the Ontario College of Pharmacists Code of Ethics, which is founded on the core ethical principles of healthcare:
beneficence: (do good)
non-maleficence: (do no harm)
respect for persons/justice: (offer best possible information/care, don't discriminate, respect individuals' autonomy = right to decide for themselves, etc.)
accountability (fidelity): (responsibility for the actions we take, advice/care we provide)
At this time in Canada, ivermectin use in humans is only officially indicated for antiparasitic infections (intestinal strongyloidiasis and onchocerciasis). Any other use, outside of clinical trials, is not recommended.
Numerous studies have been conducted indicating that ivermectin has antiviral properties, and may be of benefit in COVID-19 prophylaxis and early treatment. This has led to many people wishing to consider treatment.
However, science-based analysis of these studies has concluded that, despite the apparent benefits, the supporting evidence is of generally low quality
There is a real-time meta-analysis that keeps track of these studies (but is also subject to the same low quality evidence criticisms)
Achieving safe and effective antiviral serum levels from oral dosage forms of ivermectin is particularly challenging, thus the need for more research.
Absorption and bioavailability (and hence, efficacy and safety) are affected by several factors, including dosage form/route of administration, formulation, gut condition (if taken orally), and pharmacogenetics, to name a few.
Ivermectin is generally considered to be very safe at dosages commonly prescribed for indicated use(s) (approx. 200mcg/kg).
Many studies have demonstrated an even

wider safety margin for ivermectin

. However, serious adverse events are possible, some of which may be related to genetics, and must be considered (especially

neurological

).
Ivermectin for human use is available commercially (Stromectol™ – Merck Canada Inc.), and from some compounding pharmacies
Ivermectin that is manufactured for veterinary use should NEVER be used in humans
Patients can take comfort in ivermectin's safety profile, but must also consider evidence for its effectiveness, which is currently of low quality. Cost must also be considered, which can be significant as ivermectin is not commercially available for "off-label" human use in Canada. It must be custom-made by a compounding pharmacy.
Our strong recommendation is that ivermectin must not be considered a substitute for the many highly effective vaccines that are now widely available. Maximum public vaccination is our best hope for emergence from the pandemic. Ivermectin is also not a substitute for social measures, masking, distancing, hygiene, etc.
Furthermore, for those infected with COVID-19, ivermectin should not replace standard of care treatments/medical management, which may include e.g. corticosteroids, anticoagulants, etc. We continue to support early and aggressive medical management with appropriate medications and other supportive measures, tailored to the individual.
For those who cannot receive one of the many vaccines for any reason, those with COVID-19 infection that are concerned whether they are receiving the standard of care, or those seeking options in addition to standard of care, consultation with a licensed Canadian health professional is highly recommended. Participation in clinical trials for ivermectin may be an option for these individuals, which also contributes to the greater good of society. Ultimately, we respect individuals' rights to decide for themselves based on the best information available. Contact Us for more details.
Image Attribution TajPharmaImages, CC BY-SA 4.0 https://creativecommons.org/licenses/by-sa/4.0, via Wikimedia Commons